Quantity based pricing - Add products to basket for final price
Large Hexagonal Dump Bin - Fully Printed
Please note that generally cardboard displays are supplied flat for assembly at point of use. Our team will be happy to discuss your requirements, please email enquiries@yespos.co.uk or phone (01777) 714161 Weight disclaimer: Our units are robust but it is very important to prove them capable for your particular application prior to use.
Simply a larger version of our small Hex Bin, designed to hold more product. The internal base height can be specified to suit a particular application, making a 'fillable' space which can range from shallow to deep. The Header can be swapped in line with particular promotions. As with all our featured Point of Sale units we have a standard template design which we will supply on order for you to put your own artwork on.
Stock:
Print:


Size:

Clay Coated EB-Fluted Board
Full Colour on One Side
W: 590mm
H: 1000mm
D: 590mm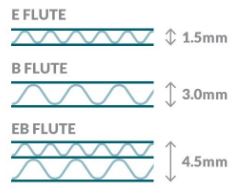 ---
Digital Printing
Small volume Zund cutting & creasing
Litho Printing
Large Volume Die cutting and creasing
Crosfiled large bed hand fed platen machine.
Lamina Blackline
Gluing and assembly
Artwork Guide
All of our POS and POP units can be customised with your own branding and artwork. Customising your unit is as easy as 1-2-3… We are here to walk you through the process from beginning to end.
Customising your unit is as easy as 1-2-3…

Step 1.

YES POS will provide a template for our "off the shelf" units.

The area to be printed will be clearly marked.

You add your design to the template & return to YES POS.

We will check the artwork is setup correctly for print.

Artwork templates for your order will be emailed to you.
---