Pallet Wrap Angled Sides 1200mm X 800mm – Fully Printed
£49.42
Quantity Pricing
Remember, the higher the quantity you order the lower the unit price becomes!
YesPOS
For the final price and cost per unit please add your desired quantity to the basket.
Please note that generally cardboard displays are supplied flat for assembly at point of use.
Our team will be happy to discuss your requirements and provide a quote for made up units delivered on pallets direct to store for fulfilment or ready filled with your products.
(01777) 714161
Weight disclaimer: Our units are robust but it is very important to prove them capable for your particular application prior to use.
Product Description
Our pallet wraps are the perfect solution where bulk or very fast moving products need to be displayed on the shop floor fast. A wrapped pallet acts as a sales magnet, especially when used in isolation, and can be a huge spur to sales. Our angled pallet wrap is designed to fit two standard Retail Pallet sizes. We supply the template on point of order for branding and minimising prototyping costs.
Stock:
Print:


Size:

Clay Coated EB-Fluted Board
Full Colour on One Side
W: 1200mm
H: 1365mm
D: 800mm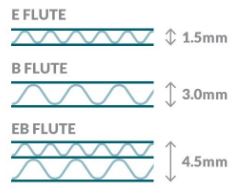 ---
Digital Printing
Small volume Zund cutting & creasing
Litho Printing
Large Volume Die cutting and creasing
Crosfiled large bed hand fed platen machine.
Lamina Blackline
Gluing and assembly
Artwork Guide
All of our POS and POP units can be customised with your own branding and artwork. Customising your unit is as easy as 1-2-3… We are here to walk you through the process from beginning to end.
Customising your unit is as easy as 1-2-3…

Step 1.

YES POS will provide a template for our "off the shelf" units.

The area to be printed will be clearly marked.

You add your design to the template & return to YES POS.

We will check the artwork is setup correctly for print & send a proof for you to sign off prior to printing.

Artwork templates for your order will be emailed to you and will also be available to download from "My account" page.
---
Fulfilment
We provide a wide range of post production solutions. In its simplest form this may be distributing finished items to multiple locations around the country.
We are also comfortable to undertake more complex fulfilment, such as picking several items in varying quantities and amalgamating these into larger consignments.
Another Yes POS speciality is to have your product delivered to our facility for packing into the POS prior to despatch to stores. This has the advantage of ensuring the product is displayed just as intended and reduces the training and reliance on a large number of staff out in the field.
---

We can send your POS units flat packed for self assembly or pre built for your products.

You can also send us your products and we will ship direct to store for instant use. contact for more info.